Once a nascent industry, digital media companies have become attractive targets for top private equity firms.

In 2022, there were 51 digital media platform acquisitions made by private equity firms, compared with just 13 a decade earlier, according to data from our M&A research database, where we track private equity acquisitions and exits, among 34 million other M&A data points that help us generate these private equity reports.

The chart below shows the trend of private equity platform investments in digital media companies since 2010.
Following persistent growth over the last decade, private equity digital media acquisitions peaked in 2021, consistent with the overall appetite for acquisitions that we've seen across nearly every industry in the private equity sector.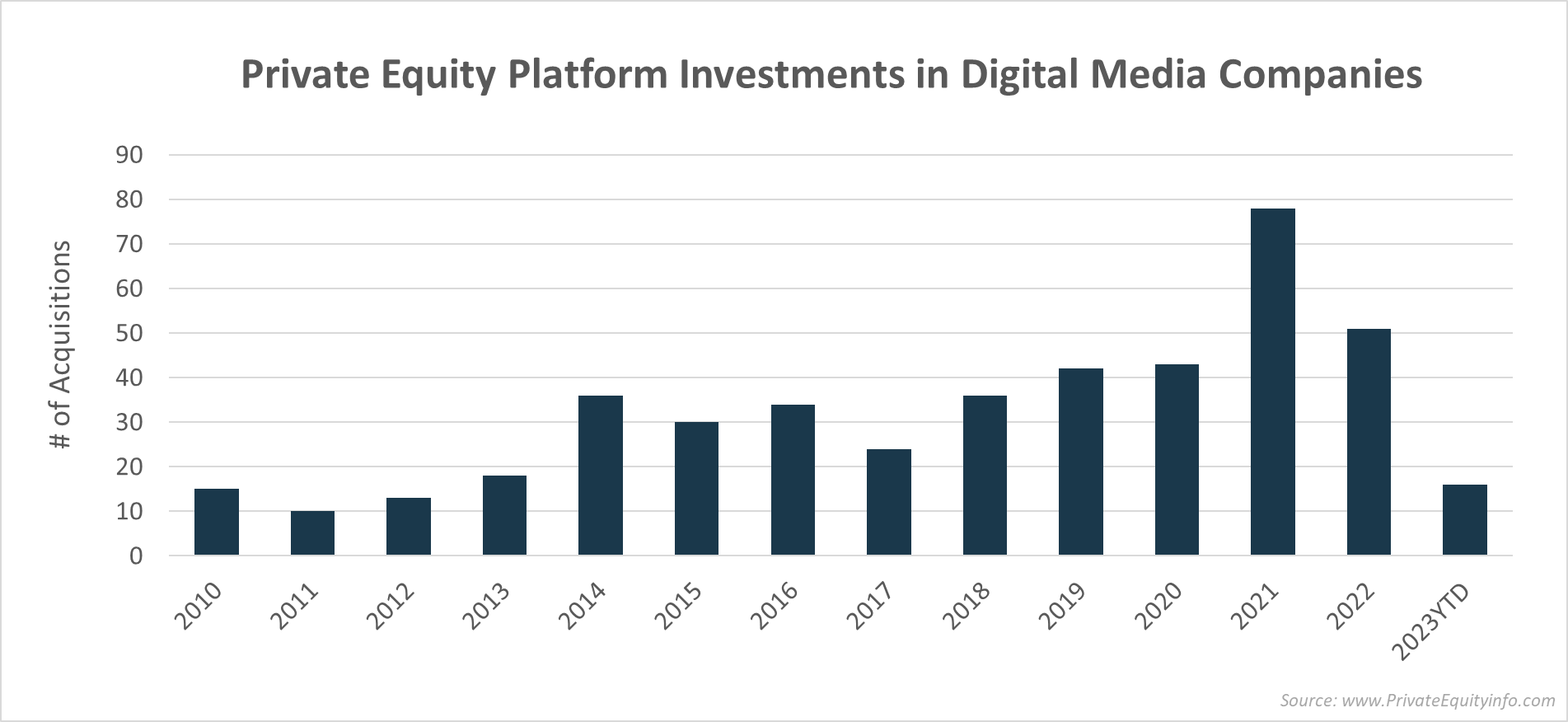 In recent years, Digital Media companies have steadily increased from 0.8% of all private equity platform acquisitions in 2018 to 1.5% so far in 2023, nearly doubling the share of private equity acquisitions.
This is a sector to watch, especially as this industry continues to find its footing with consumers, and as digital media companies continue to innovate.
Digital media acquisitions list
Visit the Private Equity Info Shop to download the list of 331 PE-backed digital media portfolio companies, the 290 private equity owners as well as the key executives involved with each digital media deal.
The private equity firms list includes:
Portfolio Company: name, website, city, state, country, business description and investment date
Private Equity Owner: firm name, address, website and phone number
Key PE Executive: name, title and email address of the key PE executive involved with the transaction