In more uncertain economic climates, the private equity industry collectively shifts to smaller deals.
Consequently, the relative mix of private equity Platform vs. Add-on investments provides insight to how the PE industry views near-term, expected market uncertainty.
After releasing our free list of Platform Acquisitions in Q3 last week, we reviewed historical data to see how the Platform / Add-On ratio trends across time, monthly from Q1-2021 through Q3-2023.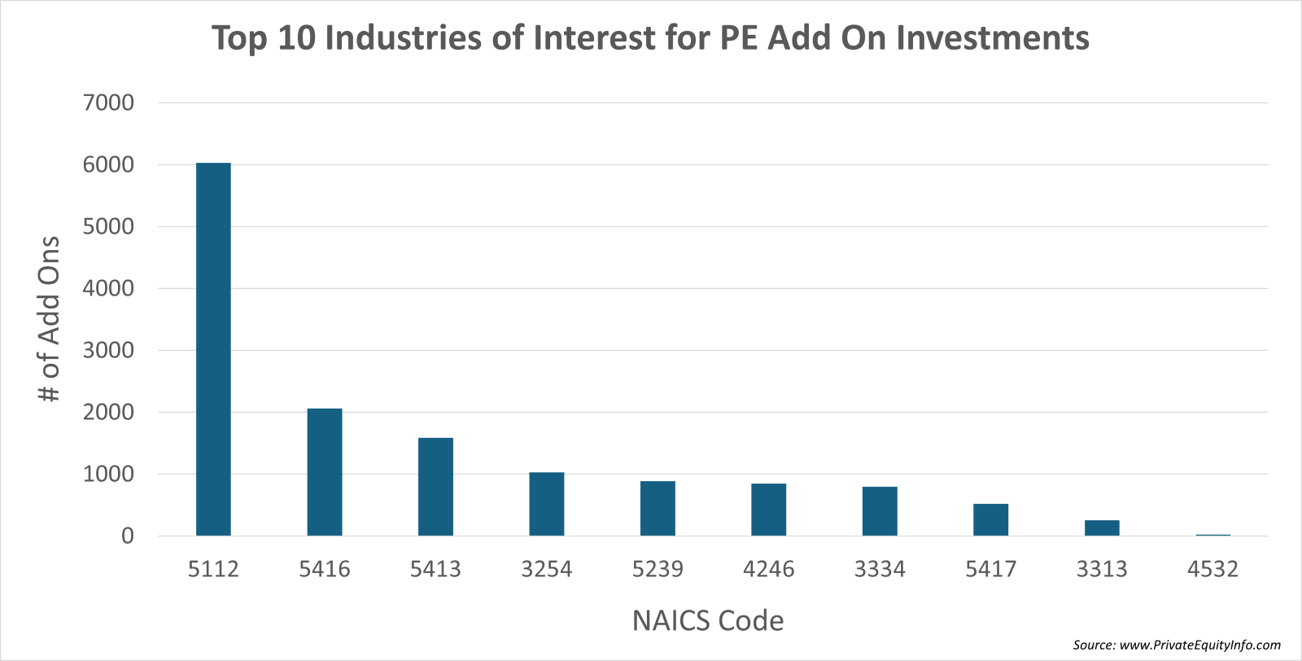 Key Observations
Platform investments, as a percentage of total private equity acquisitions, have declined from approximately three-quarters of PE acquisitions to roughly half of PE acquisitions.

There's a clear trend toward Add-ons becoming a more dominant investment strategy over the last 11 quarters.

With increased uncertainty in the macro economy, higher interest rates, and additional geopolitical risks, private equity firms, as an industry, are taking smaller bites with their acquisitions.

Platform investments tend to spike up at each year-end. This is a seasonal effect we see every year (

even prior to 2021

) as PE firms try to close larger deals before year-end.

In Q2 and Q3-2023, we observe a trend leveling, implying the absorption of market uncertainties and potential stabilization of expected interest rate changes embedded in private equity acquisition strategies.
Implications
For investment banks, this is a great time to consider private equity firms as likely buyers for your clients' companies, pitching as add-on investments to existing portfolio companies.
For private equity investors, continue to actively build relationships with lower middle market investment banks to increase potential Add-on deal flow.
In both cases, Private Equity Info's M&A research database can help you connect with the right executives at more than 118,000 portfolio companies and 4,900 investment banks. Explore our cutting-edge M&A research tools, or download the Q3 Platform Acquisitions list to experience our comprehensive data quality.